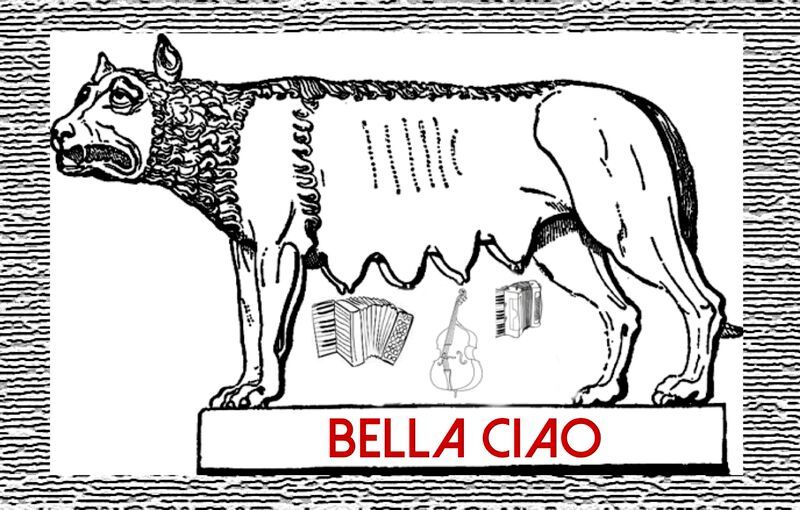 BELLA CIAO plays music from the Italian Peninsula of the 40s, 50s & 60s. Styles range from Tango and Polka to Waltz, Jazz and Tarantella. Bella Ciao is Vincenzo Ruberto - Bass, Salvatore Greco - Accordion & Paul Gillett - Guitar and Vocals.
The playful, tragic, hopeful and loved are common threads throughout the classically Italian repertoire and BELLA CIAO weaves them into a tapestry of music and song.
Vincenzo Ruberto's impeccable bass playing has long been a presence in the Melbourne live music scene. Arriving from Itay in the mid-1990's, Enzo graduated from the Victorian College Of The SArts in 2000. He has since performed extensively, not only locally, but internationally, as a member of Eddie Perfect's touring band and his musical, Shane Warne: The Musical. He also maintains a busy performance schedule in several Melbourne-based modern and traditional music ensembles.
Salvatore Greco has been performing and honing his skills as an accordionist since his childhood in Italy. He plays in a number of Melbourne-based ensembles, including Italian traditional music combo Bella Ciao. He has a special expertise in traditional Italian and European folk music and the gypsy waltzes much loved by accordionists the world over.
Singer and guitarist Paul Gillett is a long-time fan of Italian music and has travelled to Italy multiple times to discover music of both the folk and popular song traditions of the peninsula. He also performs his original music under the name Floyd Thursby, and is a member of French gypsy jazz ensemble La Mauvaise Réputation. In 2021 Thursby founded Skiffle Party, Australia's only band dedicated to reviving the little-known but highly influential skiffle genre that launched the 1960s UK rock scene.
Website: www.bellaciaobandaitaliana.com
Facebook: https://www.facebook.com/bellaciaobandaitaliana/
Check out our French language project: https://www.frenchgypsyjazz.com
Photos: Tony Marin, Anita Milas